Strautmann Forage Wagons can be adapted for use in Zero-Grazing systems, the Zelon and Super Vitesse are particularly suited to this due to their smaller size and manoeuvrability. Investing in a forage wagon for zero grazing ensures a flexible system in case market conditions and farm practices change. The forage wagon can also be used for conventional silage-making work ensuring the farm can benefit from the best of both worlds.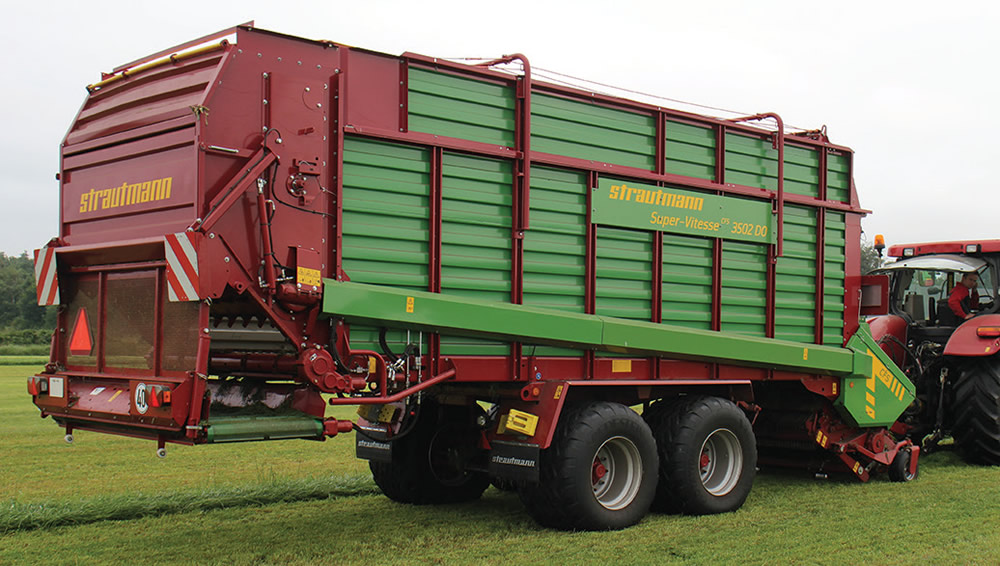 When Zero grazing it is important to limit the physical damage done to grass in order to protect its nutritional quality. Firstly a front mounted, plain non-conditioner mower should be chosen to work in combination with the Wagon and then knives in the forage wagon's chopping should be removed so that the rotor is simply used to feed the grass gently into the wagon.
Strautmann forage wagons feature a Continuous Flow System which spreads the cut grass evenly across the whole width of the wagons feed rotor, thus there is minimal damage done to the grass.
| | |
| --- | --- |
| Compatible Models | Description |
| Zelon CFS 2901 & 3301 | Dosing with 2 rollers, conveyor (includes ISOBUS upgrade) |
| Super Vitesse CFS 3102 & 3502 | Dosing with 2 rollers, conveyor |
Speak to our product specialist
For further in depth information and any questions you may have, please feel free to 'Ask Steve' our in house Strautmann specialist.
Steve has been working with Strautmann for over 6 years and has a vast amount of knowledge and experience regarding all Strautmann products.